H
i, Guys. My Name Rayn Gold; I am a huge fan of Kpop culture and Korean Dramas.


Do you like watching drama? Then, you must have heard Korean movies and TV serials. In Korean entertainment, not only music is well known, but also the acting field. Mostly, a lot of audiences and fans love romantic dramas between two sweet main protagonists and as well as action movies of brave characters. But what makes the Korean movie industry so popular?
For this matter, Korean actors and actresses are praised for their excellent acting with real emotions and their flawless appearances. There are a lot of good-looking celebrities in Korea with various abilities to catch people's attention. For instance, some of the beautiful actresses are pretty, good acting skills, and singing ability. In this article, you can know who is acknowledged as the most beautiful actresses in the round. You must have seen more or least these below actresses in your favorite dramas.
List of top 10 most beautiful Korean actresses:


🔥Watch: List Of 10 Most Adorable, Beautiful, Crazy, Delightful, Elegant, Fabulous, Generous, Hot, Korean Drama Actresses #2020
#10.

Lee Da-Hae
This is one of a kind Korean actress who is not only famous in Korean but China too. This is because she well-spoken in English, Korean and is the only actress who can speak Chinese and Japanese. This has earned her massive popularity in China as she said Chinese in the drama Love Actually.
She was born on April 19, 1984, in Seoul, Korea, as Byun Da-hae, but her family later moved to Sydney, Australia, while she was in grade 5. In 2001, Lee moved back to Korea with her mother to pursue her acting career. Her most famous and successful television dramas include My Girl, Green Rose, and The Slave Hunter. In 2016, Lee left FNC Entertainment, which she had signed within 2014, and signed an exclusive contract with JS Pictures.
#9.

Ha Ji Won
Ha Ji Won is her stage name, but she was born as Jeon Hae-rim on June 28, 1978, in Seoul, South Korea. She is loved by her audience for the many roles that she plays, as a sports girl, a comedian, an action heroine with martial skills too. She has been featured in television dramas such as Hwang Jini, historical dramas such as Express Ki, and romantic comedies like Secret Garden in 2010, which gave her numerous awards at the SBS Drama Awards.
Won is known for her ability to pick up challenging roles that include major aerobics, as seen in the film Sex is Zero, martial arts in Duelist, and boxing in the television film Miracle on 1st Street.
#8.Bae Suzy


Bae Suzy is a singer-turn-actor. In the beginning, she debuted as a member of Miss A in 2010 under JYP Entertainment. Due to her natural beauty, Suzy became famous and started an acting career. Her first drama was "Dream High" in 2011, then she was a lead actress. Despite her young age, Suzy got high hights. In 2011,
she became an ambassador for 16th Gyang Korea Flower Show. In 2013,
Suzy got another ambassadorship of the Korean National Police Agency.
#7.Kim So-Hyun
Kim So-Hyun started as a child actress when she was 7 years old. After acting as a young actress for many years, So-Hyun became the leading role in teen drama "Who are You: School 2015", "Let's fight: Ghost," and "The emperor: the owner of the mask." Besides being a talented, pretty actress, She is also a great MC. She has hosted several programs such as Melon Music Awards, Show! Music Core, and more.



#6.

Shin Min-ah
This gorgeous Korean born actress and model was born on March 5, 1084, in South Korea. Her career began in 1998 as a model for the teen magazine in Kiki, and over the years, she became one of the most demanded and highest paid commercial endorsers in Korea.
She is known for her acting role in television dramas such as A Love To Kill, The Naked Kitchen, My Mighty Princess (where she played two roles), and The Beast and the Beauty. She has also worked as a supporting actress and appeared in many music videos.
#5

.

IU(

Lee Ji-Eun

)


Lee Ji-Eun, known professionally as IU, is a South Korean singer-songwriter and actress. During her middle school years, IU auditioned for various talent agencies in hopes of becoming a singer. She signed with Kakao M in 2007 as a trainee. And debuted as a singer at the age of fifteen with her album, Lost and Found.



#4.Park Shin-Hye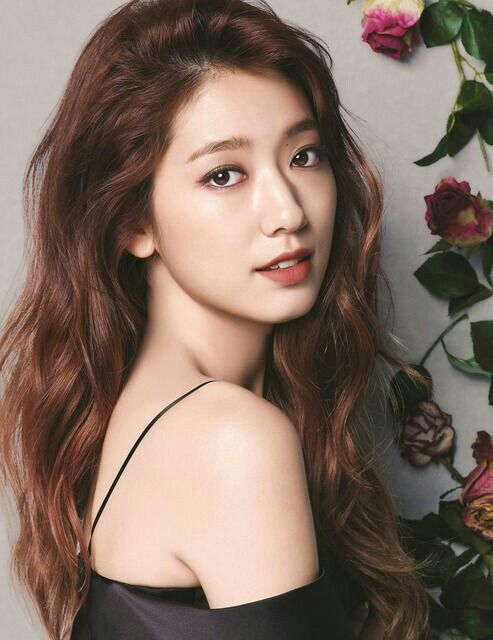 Shin-Hye first debuted in Lee Seung-hwan music video "Got Flower" in 2003; then, she worked as a child actress in "Stairway to Heaven." Back then, she was only 13 years old. She has a unique talent for dancing, and she also can sing well. In the movie "Heartstrings," she proved her singing skills through her character role. Again, her hobbies are listening to music and singing.



#3.Kim Yoo-Jung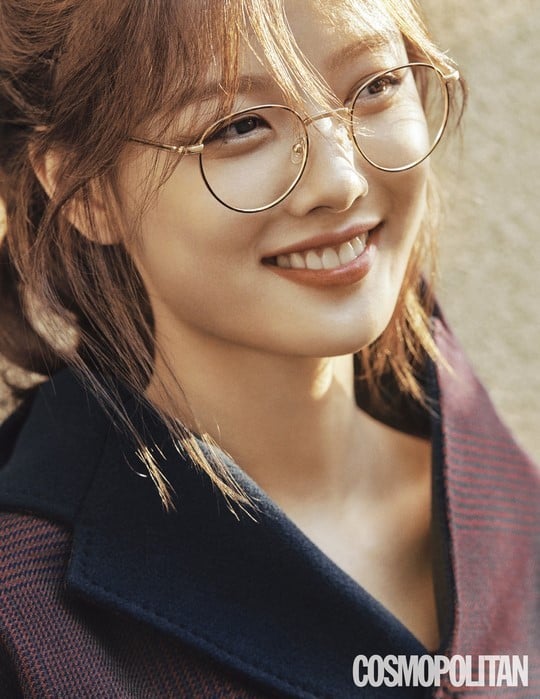 Kim Yoo-Jung has gained a lot of interest in her lead role in drama "Moonlight draw by cloud," along with co-star Park Bog-gum. She is 18 years old. She debuted as a child actress. Therefore, she had appeared in many popular dramas when she was younger, such as "The moon embracing the sun," "May Queen," and more. Yoo-Jung likes playing Sudoku as her game. She enjoys watching romance drama.



# June 2

Ji-Hyun
Jun Ji Hyun also knew as Gianna Jun, was born on October 30, 1981, as Wang Ji-Hyun in South Korea. She grew up wanting to be a flight attendant, but her family wanted her to become an actress due to her tall and slim body shape. Her dream changed at the age of 16 when her model friend introduced her to a photographer,
She became a popular sensation after featuring in a commercial for Samsung My Jet Printer, and later in 2000, she made a debut in the film White Valentine. The romantic comedy-drama Sassy Girl is one of the many films that brought her to her fame with other dramas such as The Thieves, Wind Struck, and My Love From The Star.
#1.Song Hye-Kyo



If you have watched "Full House" or "Descendant of the sun," you must know this attractive actress, Song Hyro-Kyo. She has starred a lot of dramas and films since 1996. At that time of her debut, she was only 16 years old. Although she is 161 cm high, she works as a model besides the acting industry. As a result of modeling, Hye-Kyo was granted the first prize of the Sunkyung Smart Model Contest in 1996.