💬 K-dramas are internationally becoming more and more popular these days. Along with K-pop, Korean dramas have gained popularity from fans outside of South Korea over the years. What is it about K-dramas that international fans find fascinating? Does the growing number of people that watch K-dramas start out as K-pop fans?
The government of South Korea has effectively promoted its culture and entertainment[ Korean dramas ]to compete mostly with Japan and China's newfound affluence and to attract international companies to do business with the nation's conglomerates like Samsung and Hyundai.
The quality of their entertainment is unmatched worldwide, as an American, it is embarrassing to see Hollywood create so much trash while K-Dramas usually have very addictive.
storylines keep people viewing. As for K-POP I know I am a (sone), Girls' Generation has been an amazing discovery for me, I love them totally, as for other groups maybe they are popular because of the powerful choreography involved and the young people are always very good looking.
The South Korean economic miracle has given this movement very strong momentum.


Why do so many people watch Korean dramas?
When "Gangnam Style" by Psy hit YouTube like a tsunami, many people were surprised to discover how popular Korean music and dramas are in America and outside of Korea.
Korean dramas are hot on video streaming sites like Hulu and Netflix. Currently airing dramas can't be subtitled and loaded quickly enough to satisfy their English-speaking audience.
The big question people want to know is: why K-dramas and K-Pop are so popular around the world?
The Korean entertainment industry is booming right now. The global audience for Korean music and Korean television is exploding across Asia and is even spreading to Europe and North America
This surge of Korean cultural popularity has been called "Hallyu." It means the Korean wave and refers to the way Korean entertainment is spreading around the world.


Why is there a Korean dramas wave right now?

There Are Some OF The Most Common ReSION Why People Become fans of K-drama:
Candy Eye –
The stars of dramas are very attractive. There is a reason there are lots of "broody shower scenes" and "princess for a day makeovers" to be found in Korean shows.

It's educational (really!). Watching foreign dramas lets you absorb information about a different culture without the hassle of dreary studying. You learn about different societal norms by watching the day to day life of the characters. Watch even one Korean drama and you will understand that shoes are taken off at the door without anyone needing to tell you.


Cuteness Overload
The pig rabbit seen here was featured in the show "You're Beautiful." In a funny scene, the male lead performed surgery on a stuffed rabbit and a stuffed pig to make a new animal "the pig rabbit" for the female lead.
The pig rabbit seen here was featured in the show "You're Beautiful." In a funny scene, the male lead performed surgery on a stuffed rabbit and a stuffed pig to make a new animal "the pig rabbit" for the female lead. | Source

Precious moments –
There are oodles of meme-worthy moments in K-dramas. Some are funny, some are cute, the best is both. And the gags will feel new to people who haven't seen much Asian television.

K-beauty rode on the natural-cosmetics wave that hit India around 2013-14. It did for high-end skincare what the sachet model did for shampoos, says Nayar. Nykaa has 500 K-beauty products, including those from Innisfree and The Face Shop. Joshi hopes they get more. Nayar says negotiations are in the pipeline.
Groceries like Korean ramen noodles and seaweed are popular among non-Koreans, too, says Lee Yukyoung, director at Brics India Trade, which runs online grocery store Korean shop. in.
K-pop artists
act in K-dramas as well, thus their music fanbase often follows their acting portfolio, too. Beauty is a recurring theme in several dramas that touch upon topics like makeovers and plastic surgeries.

Vocabulary Stretch –
By the time you become a K-drama veteran, all of the drama marathons you finished will have toned your lingual dexterity. You will know several key Korean words and phrases. You will be able to say "sorry" and "thanks" with ease and most importantly, you will be able to confess your love to your dearest Oppa. And you will also know what Oppa means.
Fresh factor – Many people from the Western world watch Korean dramas just because they are different from the programming they are used to. It's not the same old stale, predictable plots that have been recycled for seasons. The plots, types of characters, and even the settings in K-dramas feel new and different and, therefore, more exciting.
K-Dramas Of 2019
Glassy clean –
The majority of K-Dramas are G-rated and very clean compared to American movies and television. Foul language is rare, violence is minimal, and love scenes rarely progress past kissing. In fact, even seeing a French kiss in a Korean drama is newsworthy.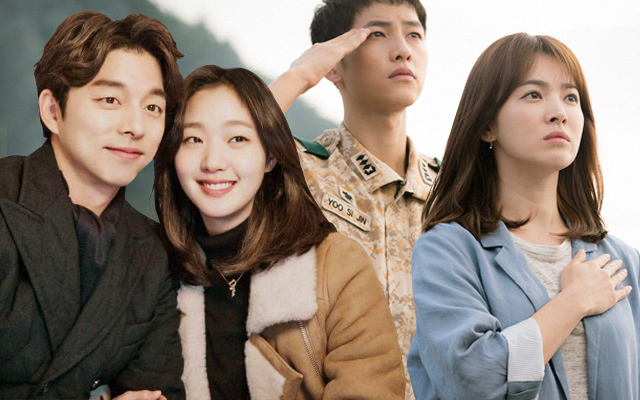 Mouthwatering food –
It's hard to watch a drama and not get cravings for ramen. Nearly every episode features delicious-looking dishes like rolled-up eggs, hearty soups, and grilled steak. And your hand dexterity will improve with dramas because you are sure to have simultaneous chopstick cravings as well.
Rocking music – K-Pop is even more popular than Korean dramas right now. It's not hard to understand it's popularity either. It has catchy beats and fun lyrics. There is also a hefty sprinkling of English words in K-Pop. And the good news is that dramas showcase plenty of K-Pop music and K-Pop stars are drama regulars.
Korean Dramas-
Merge all aspects of K-culture. In one of their popular teen dramas, "Boys Over Flowers", protagonists squabble over who gets more ramen — while slurping their existing noodles with chopsticks — for three consecutive episodes. If that does not make you hit the nearest noodle bar at once, what will? Another 2014 drama, "Let's Eat", deals with dining out amid the loneliness in a metro.
Cool clothes –
The fashion in dramas has definite trend appeal. Many outfits are straight from the runway. The accessories are just as amazing as the clothes. Drama stars dress the way most of us would in our daydreams.
So Guys tell Me, What Feature Do You Like Most In Korean Drama in Comment Section🤞💖
Don't forget to Share on Your Social Media,